little pixel circle - gb emote asset pack
A downloadable asset pack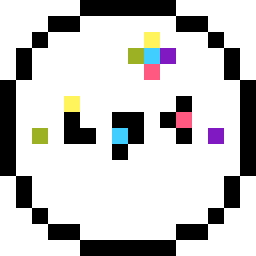 this asset pack contains a whole heap of bubbly emotes for you to use in your pixel art games! using the GB Studio color palette for ui assets, this pack is already sized (16x16 pixels) and compatible with that software! whether you need a character to be angry, sleepy, crying, or shocked, there's over 20 emote bubbles available!
the downloadable zip file contains all the assets in both spritesheet form, as well as individual png files of each.
you can use these assets for any kind of non-commercial projects, as long as proper attribution is given. these assets are not permitted for use in NFTs or anything related to crypto, blockchain tech, etc. please provide credit to little pixel circle.
we'd love to know about what you've used our assets to make! <3
and visit us at our website for more pixel art resources and related content~

license - CC-BY-NC-SA 4.0